How to embrace resource re-use in design projects
With Australians producing about a tonne of plastic waste every minute, the need to embed a more sustainable mindset in our daily lives is vital. That includes in the classroom.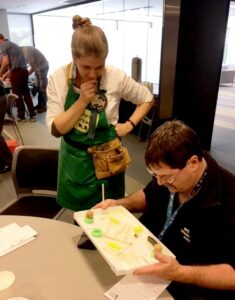 Anne Giacomantonio from Reverse Garbage Queensland led a popular workshop at the 2019 DATTA Queensland annual conference. The non-profit organisation collects industrial discards from businesses around Brisbane and makes them available to the community at a low cost.
Through her workshop at DATTA Qld's conference Ms Giacomantonio led attendees through the process of using salvaged materials to design and construct mazes, puzzles and games.
She said that while teachers might think of using recyclable materials as purely a creative activity, exploring ideas about social enterprise and repurposing waste as part of the design process could provide a strong angle for projects.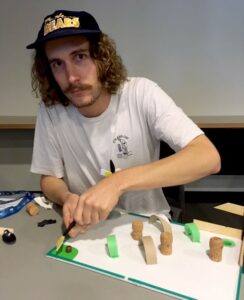 "Reducing waste is important but we also need to get more people thinking about re-use part of the solution. It's good for kids to see the need out there to support their innovation," Ms Giacomantonio said.
She said Reverse Garbage Queensland diverted a wide range of useful industrial material headed for landfill like textiles, glass, metal, paper, plastic, foam, timber and more, but could also help schools to actively source specific materials.
Reverse Garbage have a warehouse that's open to the public in Woolloongabba and offer an Australia-wide mail order service. Reverse Garbage also run student workshops and professional development events.
Workshop participant Travis Brooks from Shailer Park State High School in Logan, who made a mini golf course hole, said he was keen to, "…bring the ideas back to my own workshop to alleviate waste."
John Marano from Sunshine Beach State High School put together a pinball machine using materials provided by Reverse Garbage at the workshop.